Series 8 of the hit British TV series 'Doctor Who' has officially started production in Cardiff, Wales. This series will feature the first adventures of the new lead actor, Peter Capaldi, a prospect that has fans of the series very excited.
The show, which debuted in 1963, has starred 12 actors as the titular Doctor. Capaldi, a lifelong fan of the series, is to be the 13th (although he will be recognized as the 12th within the show's storyline). Said Capaldi of the show, "I was five when the show started. I don't remember Doctor Who not being part of my life, and it became a part of growing up, along with The Beatles, National Health spectacles, and fog. And it runs deep. It's in my DNA..."
The character of the Twelfth Doctor briefly appeared in the 50th anniversary special 'The Day of the Doctor' last November and officially debuted on Christmas Day 2013 in the episode 'The Time of the Doctor', although he made his appearance only at the very end. Capaldi has replaced former Doctor Matt Smith, who had been the series' lead actor since 2010.
Peter Capaldi, who is both a BAFTA and Academy Award winner, has appeared in Doctor Who before, playing the role of Lucius Caecilius Lucundus, a real-life banker who lived in the ancient Roman city of Pompei. He also featured in the Doctor Who spinoff series 'Torchwood', where he portrayed a civil servant. Outside of Who, he is well known for his roles in popular series such as 'Skins' and 'The Thick of it'.
Expectations are high for the new series, which began filming this week and will be broadcast later this year. Upon arriving on set, Capaldi said "New job, first day, slightly nervous. Just like the Doctor, I'm emerging from the TARDIS into a whole other world".
Showrunner Steven Moffat was obviously excited, saying, "The Capaldi era begins!" In an earlier interview, the series boss said of his newest star, "Of course, he's brilliant. And just seeing the energy and vitality that he brings to his performance, he works - he's like Matt - he works, he's a worker. And he's an extraordinary vital performer. The man is not at all elderly in style, he leaps around the place probably more than any other Doctor in that first scene."
Elsewhere, in an interview with 'Doctor Who Magazine', previous Executive Producer and Head Writer Russell T. Davies said that the casting of Capaldi as The Twelfth Doctor was "perfect". He also said, "The moment Zoe Ball said his name was actually quite mind-blowing. I still find it difficult, even now to find adjectives big and bold enough to describe how brilliant this is!
When cast in the role of The Doctor, Capaldi was 55, making him the same age as the first actor to play the character, William Hartnell, when he was cast.
Series 8 of Doctor Who will be broadcast on
here
.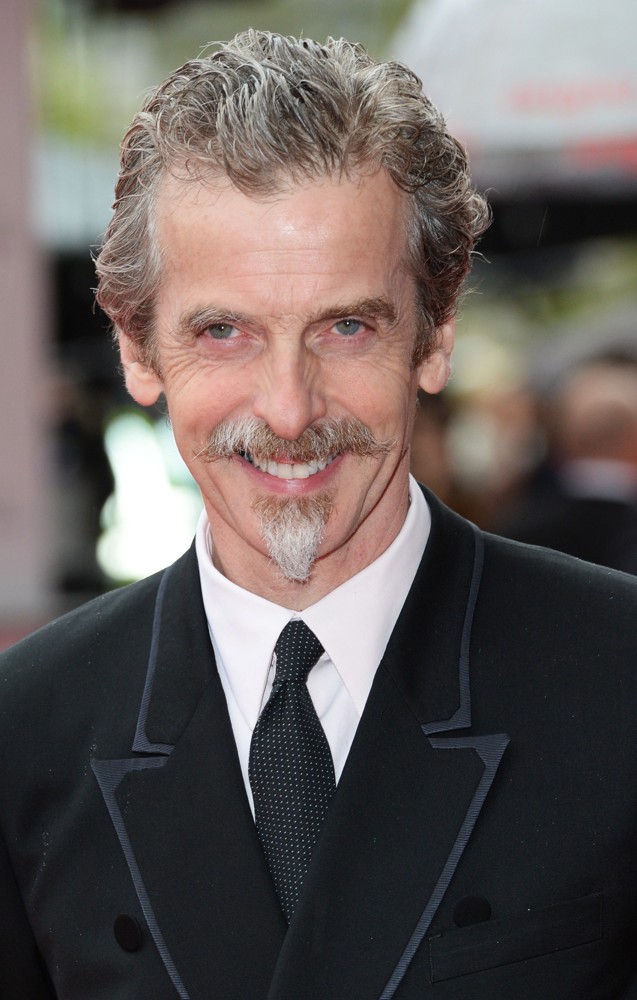 the origin of the post is Here